Welcome to Hungary! Get to know the Folqa Collection®!
Folqa Collection is a family of folk characters:
Each represent a region, a profession, and one of the many beautiful Hungarian folk motifs. Bring one home to your place as a gift or as a memory, and you will feel the desire to collect the other characters!
Folqa Collection figures not only represent traditions in contemporary design, but inspire and entertain you with their simple messages to modern people, with a special sense of humour only Hungarian countrymen possess. Each Folqa comes with its own collector's card.
Folqa's mission is to introduce a quality souvenir brand to the Hungarian market, one which local people not only "tolerate", but would offer warm-heartedly to visitors and tourists. Hence, is our slogen: "Folqa Collection - souvenirs that Hungarians can be proud of."
 (Beware: although Folqa figures are tough guys, they will be harmed, if you twist their head or try to disassemble their solid body. Thank you for handling them with care!)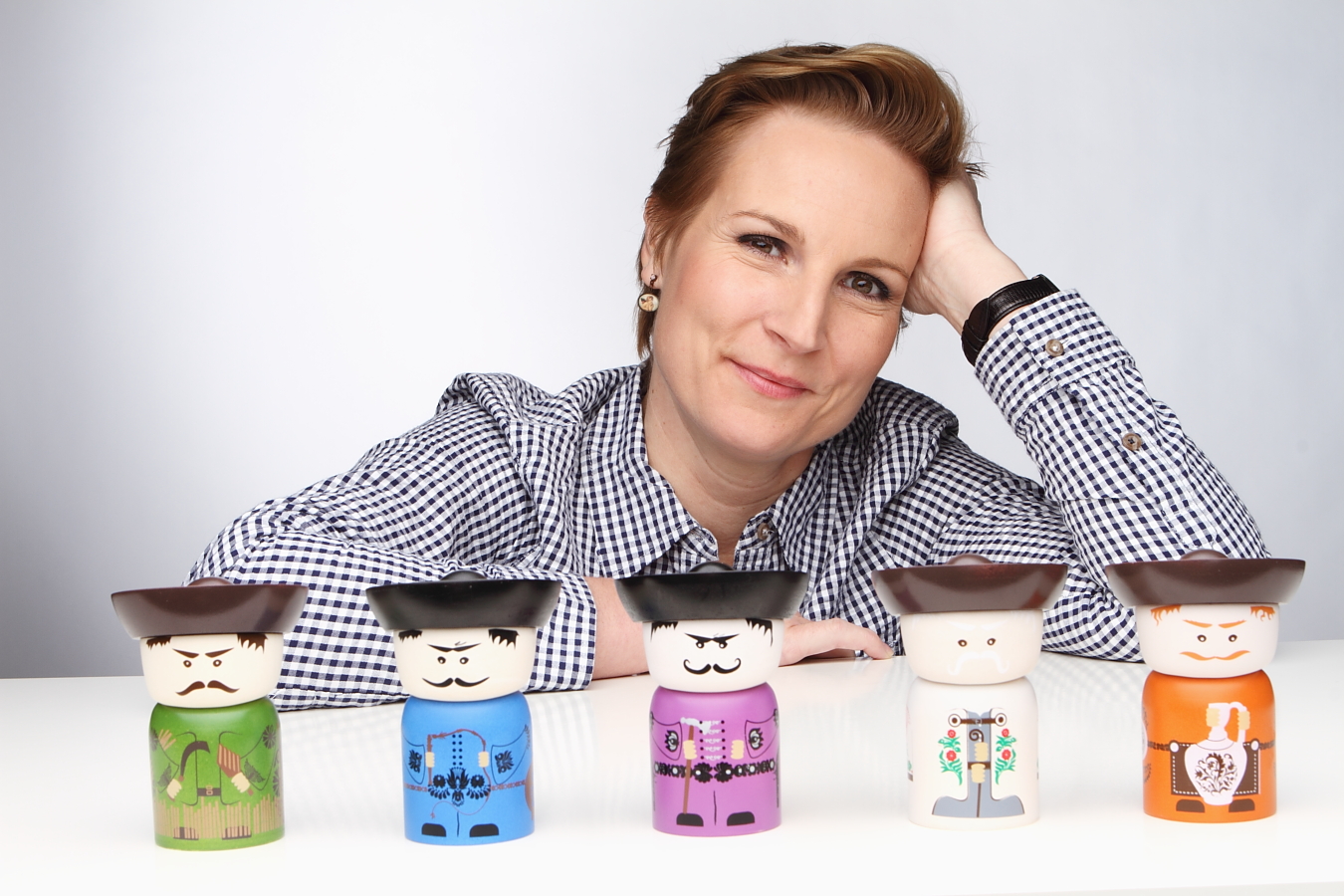 Folqa is a registered trademark, owned by Souvenir Brands Kft, founded by Heni Juhász-Váczi, an ex-marketing specialist on her maternity leave.  This small-sized company, located in Fót, near Budapest, is the producer of Folqa figures. Figures are designed, cast of polyresin and decorated with acryl paint in Hungary, they are 100 percent Hungarian products.
Folqa Collection was launched officially in December 2011. Folqas are on sale in Hungary in many of the most distinguished design and gift-shops, and in hotels and airport terminals.
Folqa characters are extended to other products as well.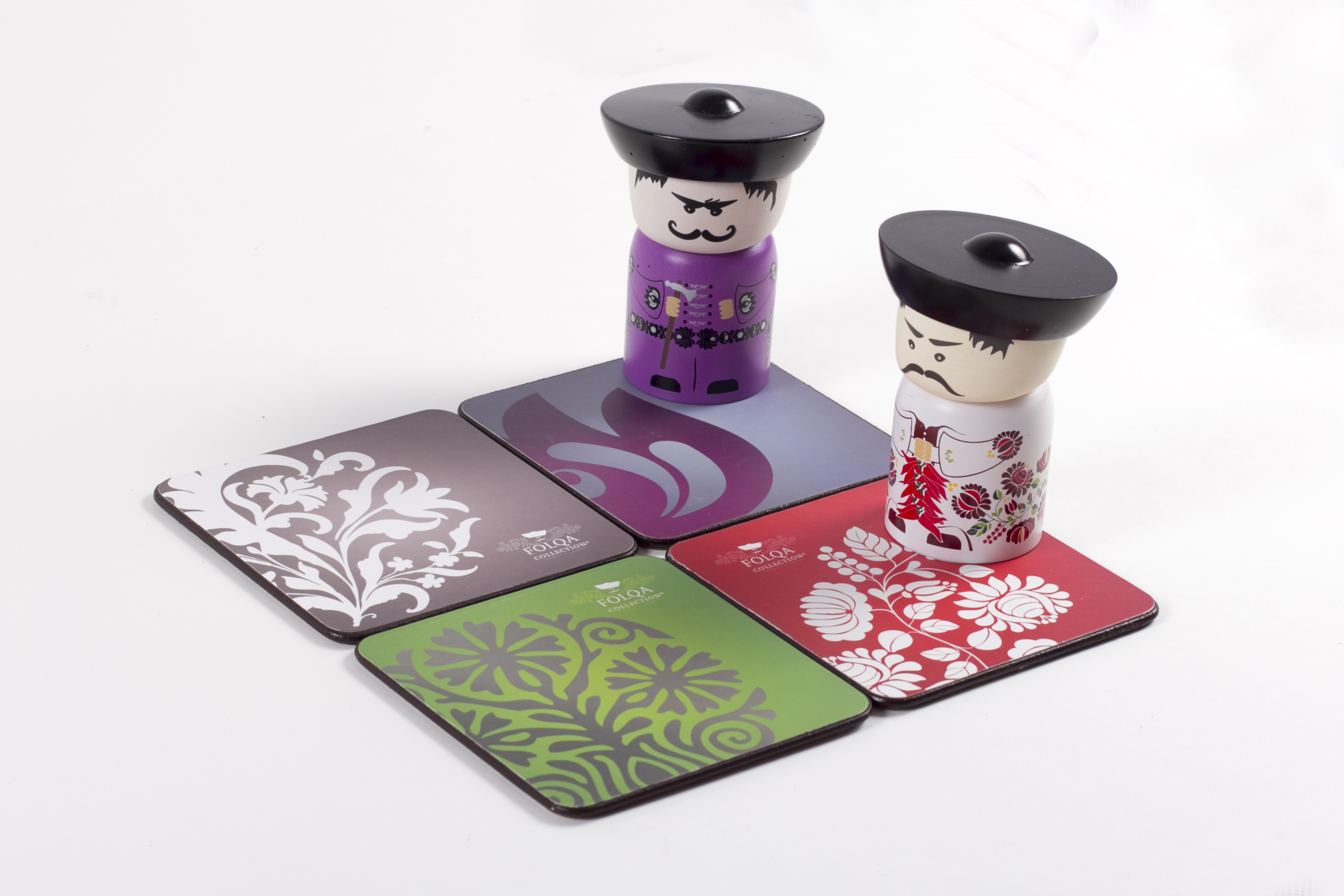 Kitchen sets and fridge magnets appeared in August 2012 in Hungary. While design and marketing still takes place in Hungary, these products are manufactured in China.
Kitchen sets include 2 coasters (3.94 x 3.94in) and 2 placemats (7.88 x 11.82in). Four of the six characters were chosen to decorate the kitchen sets. While the coasters are given the basic motif of the part of the cuntry the given Folqa "comes from", the placemat holds the small tale of the character with alternating decoration. Set comes in a paper tray box with plastic wrap.